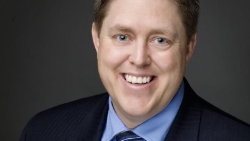 Pearson Butler is pleased to announce that well-respected Utah employment law attorney Jason Haymore as chair of its Employment Law department.
Jason graduated from Indiana University School of Law–Indianapolis in 2010. During law school, Jason clerked for the Equal Employment Opportunity Commission, the National Labor Relations Board, and Indiana's largest employment law firm. After law school, Jason started a successful employment law practice which rapidly grew and has now become the foundation for the employment law division of Pearson Butler.
"I'm grateful for the opportunity to chair the Employment Law division at Pearson Butler," explains Jason Haymore. "I like the culture at the firm, where the attorneys strive to be responsive to their clients' needs. It's been a really positive experience here."
"Attorney Jason Haymore has several years of experience in employment law," adds Jeff Butler. "He has a strong reputation in the legal community for being knowledgeable in employment law and for finding creative and practical resolutions to complicated employment matters."
Jason loves spending time at sporting events or in the outdoors with his family. When not in the office advocating for his clients, he can usually only be found somewhere in the mountains trying to get lost on horseback.
Contact a Utah Employment Law Attorney
If you have a Utah employment law question, feel free to call our office at (800) 265-2314 to schedule a consultation. Meet with our Utah employment law lawyer at a time and place convenient for you.