Utah Social Security Disability Lawyer
Navigate The SSDI Process With The Help of Proven Attorneys
Social Security Disability Insurance (known as SSD or SSDI) is a vital safety net for disabled adults and children with limited income and resources.
You may be entitled to SSDI benefits if you are "insured" – meaning that you worked long enough, recently enough, your disability began while "insured" and you paid Social Security taxes on your income.
To qualify for SSDI benefits, you must be:
Unable to work at all or work full-time but do not earn $1,260 per month (2020 limit); and
Have a disability likely to last at least 12 months or more.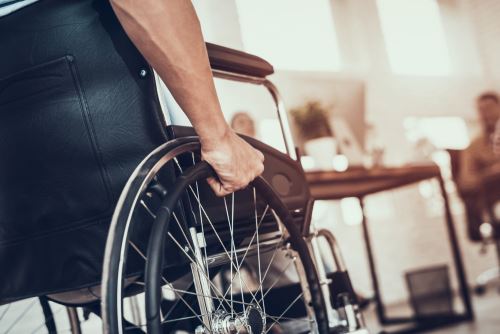 The SSDI system is complicated, and rates of denials and dismissals are high – only 35% of claims nationally are approved at the initial application phase. With long wait times for reconsiderations and appeals, a denial can cause significant delays in obtaining benefits. For these reasons, it is crucial to have experienced attorneys on your side who take the time to help you properly navigate the process and pursue the benefits you need, when you need them most.
Why Choose Pearson Butler?
We're recognized among U.S. News Tier 1 "Best Law Firms"
Our award-winning attorneys have been named to Utah Super Lawyers, Utah Legal Elite, The National Trial Lawyers' Top 40 Under 40, and many other legal lists.
Our team includes over 60 dedicated professionals and over 30 qualified attorneys who excel in their specific areas of law.
We care about our clients, and prioritize personal attention and service.
At Pearson Butler, our Utah SSDI attorneys have decades of collective experience helping disabled individuals and families across Utah obtain needed Social Security Disability benefits for a range of conditions.
If you have questions about your rights and the SSDI process, please call or contact us for a consultation.
The Social Security Disability Process in Utah
The process of filing for Social Security Disability in Utah can be confusing and convoluted. Applicants must provide specific information and documentation, correctly complete their claims, and ensure they follow rules of submission.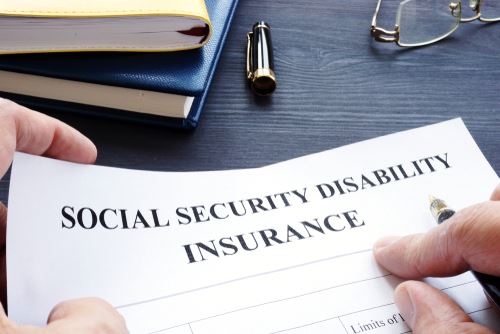 While every case is different, there is a general application process used by the Social Security Administration when processing SSDI claims. This includes beginning the SSDI application process on the telephone or over the internet at www.ssa.gov. Once submitted, claims are reviewed by state agency staff and medical experts who may request more information from you, or issue a decision.
Disability decisions are based on a five-step evaluation process that focuses on:
Whether you are working;
Whether your medical condition is "severe"
Whether your conditions meets a listing of impairments, or is medically equal to one
Whether you're able to do the work you did before
Whether you can perform any other type of work. It can be easier for disabled individuals over the age of 50 to qualify, but regardless of your age, if you cannot work, you should consider applying for benefits.
If your application is approved, you'll receive a determination letter showing the amount of your benefit and when payments start. If your application is not approved, you can initiate the appeal process. There are four stages of appeal, each subject to unique rules and procedures.
Applications and appeals require ample preparation, paperwork, and familiarity with administrative procedures. By working with experienced lawyers, you can better prepare your claim for initial submission, and more easily navigate the appeals process.
At Pearson Butler, we offer comprehensive support for SSDI applications and appeals:
We help clients navigate a lengthy and complicated process as swiftly and successfully as possible.
We guide clients through each step of the SSDI process, and help them avoid mistakes that commonly lead to denials.
We work closely with clients and medical experts to ensure claims are accurate and complete, and that they provide the best chances for success.
We provide representation at all stages, including ALJ hearings, where claimants with legal representation are statistically more successful than those without a lawyer (60% approval rate with an attorney, 34% approval rate without).
What If My Application Is Denied?
Most initial applications for Social Security disability benefits are denied. Fortunately, there is a SSDI review process consisting of four levels of appeal. These include:
Request for Reconsideration
Administrative hearing before an administrative law judge
Appeals Council
Review at federal district court
If your initial application is denied, you must file a Request for Reconsideration within 60 days of the date of the denial (plus 5 days mailing time). If the Reconsideration is denied, you must request a hearing within 60 days of the date of Reconsideration denial (plus 5 days mailing time). The administrative hearing allows you to present your case to an administrative law judge at the Office of Hearings Operations (OHO), formerly called the Office of Disability Adjudication and Review. There is one hearing office in Salt Lake City that provides services to all residents in Utah, from field offices in Salt Lake City, Ogden, Provo, and South Jordan. However, we can represent you even if you live elsewhere in the state. Some hearings are held in St. George.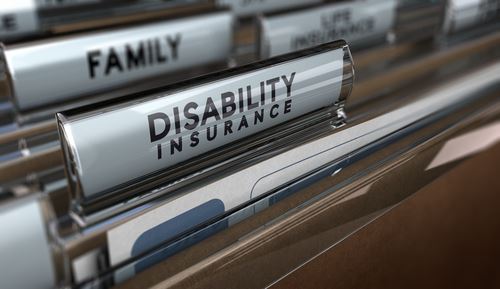 If the ALJ denies your claim, you can appeal to Social Security's Appeals Council. The Appeals Council, located in Falls Church, Virginia, will review the hearing record and either send the case back to the judge with instructions for further workup or deny the Request for Review. If the Appeals Council denies your Request for Review, for certain legal or factual issues you can file a lawsuit in federal district court.
Our Social Security Disability attorneys can help you file the Request for Reconsideration of your initial denial, as well as appeal your case for a hearing by an administrative law judge at the Office of Hearings Operations (OHO) and even further to district court, if necessary.
How Much Can I Get From Social Security Disability?
Your monthly disability benefit is based on your lifetime average earnings covered by Social Security. The formula is complex, but most recipients receive between $600 and $2,200 per month.
Currently, the average SSDI payment is $1,503 per month, and the maximum disability benefit is $2,861. If you have minor children, a family benefit of up to an addition 50% of your award can be paid in addition to your award. After 2 years of SSDI benefits, you can qualify for Medicare benefits.
You can check your covered earnings history on your annual Social Security Statement, or by visiting the SSA website.
Call To Speak With a Social Security Disability Attorney in Utah
The Social Security Disability attorneys at Pearson Butler are available to discuss the strengths and weaknesses of your claim. We help you develop your claim by obtaining medical reports and other evidence so you have the best chance of winning at your hearing.
To learn more about applying for SSDI or appealing a denial with the help of our attorneys, contact us for a consultation. We are here to help.