Utah Personal Injury Attorneys
Because Bad Things Happen to Good People
At Pearson Butler, we understand that every single day, good people experience significant hardships caused by serious injuries or accidents. Physical pain, emotional distress, and financial problems are all created by acts of negligence and wrongdoing, and those at-fault individuals and corporations should be held responsible.
Our Utah personal injury lawyers are skilled at representing the interest of individuals who are injured and wronged, fighting for their right to fair compensation and brighter, more stable futures. We are skilled at navigating cases involving car, truck, motorcycle, and other traffic accidents, dog attacks, nursing home abuse, slip and fall accidents, workplace injuries, and more. No matter the circumstances surrounding your injuries or the complexity of your case, Pearson Butler can help.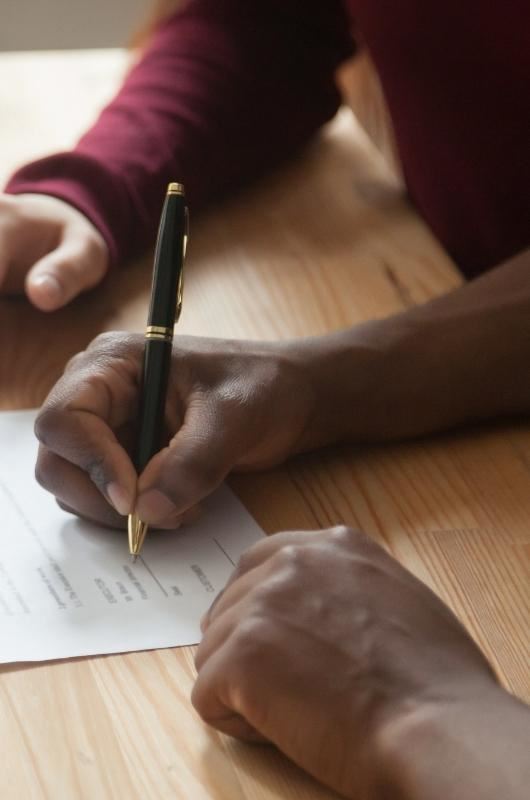 Featured Areas of Practice
Decades of Experience Standing Beside Our Clients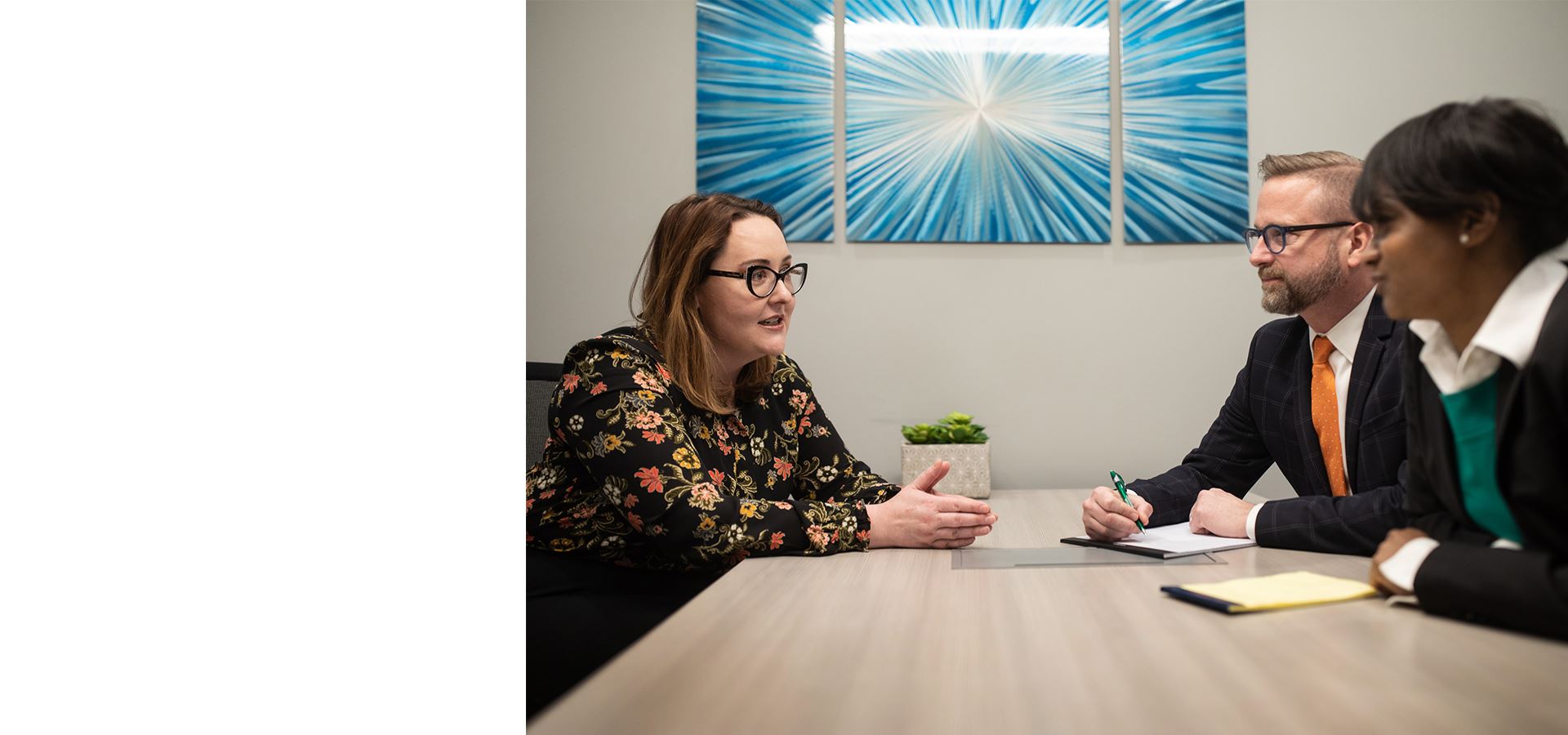 Personal injury refers to the area of law that deals with cases where an individual has suffered harm or injury due to the negligent or intentional actions of another party. Personal injury cases typically involve seeking compensation (damages) for the physical, emotional, and financial losses suffered as a result of the injury. These cases can vary widely in nature and can arise from a multitude of circumstances.
Here are some common types of personal injury cases:
Car Accidents: This is one of the most common types of personal injury cases, where individuals seek compensation for injuries sustained in automobile collisions caused by another driver's negligence.
Motorcycle Accidents: Similar to car accidents, these cases involve motorcyclists who have been injured due to the actions of another driver.
Truck Accidents: These cases involve accidents with large commercial trucks, often resulting in severe injuries due to the size and weight of the vehicles.
Slip-and-Fall Accidents: Also known as premises liability cases, these involve injuries that occur on someone else's property due to unsafe conditions, such as slippery floors, uneven sidewalks, or inadequate maintenance.
Dog Bites: When a person is bitten or attacked by someone else's dog, they may pursue a personal injury claim against the dog's owner.
Medical Malpractice: These cases involve injuries or harm caused by the negligence or misconduct of healthcare professionals, including doctors, nurses, and hospitals.
Nursing Home Abuse and Neglect: Injuries or harm suffered by elderly residents in nursing homes due to neglect, physical abuse, or medical malpractice can lead to personal injury claims.
Product Liability: When a defective or dangerous product causes injury to a consumer, they may have grounds for a personal injury lawsuit against the manufacturer, distributor, or retailer.
Workplace Accidents: While most workplace injuries are covered by workers' compensation, personal injury claims can arise if a third party (not the employer) is responsible for the injury.
Catastrophic Injuries: These cases involve severe and life-altering injuries, such as traumatic brain injuries, spinal cord injuries, amputations, or severe burns, which often result in long-term disability and extensive medical expenses.
Wrongful Death: When someone dies due to the negligence or intentional actions of another party, their surviving family members may file a wrongful death lawsuit to seek compensation for their loss.
Utah Personal Injury Laws
Personal injury laws in Utah are designed to protect the rights of individuals who have been injured or harmed due to the negligent or intentional actions of another party.
To win a personal injury case in Utah, you generally need to prove the following elements:
Duty of Care: You must establish that the defendant (the person or entity you're suing) owed you a duty of care. This duty is a legal obligation to act reasonably and prevent harm to others in specific circumstances. The specific duty of care can vary depending on the nature of the case. For example, in a car accident case, drivers have a duty to operate their vehicles safely and follow traffic laws.

Breach of Duty: You must demonstrate that the defendant breached their duty of care. This means showing that they failed to act in a reasonably prudent manner under the circumstances. To establish a breach, you must provide evidence that the defendant's actions or inactions fell short of the standard of care expected.

Causation: You must establish a causal connection between the defendant's breach of duty and your injuries. In other words, you must show that the defendant's actions or negligence directly led to your injuries. There are two types of causation to prove:

Factual Causation (cause in fact): You must show that, but for the defendant's actions or negligence, your injuries would not have occurred.

Proximate Causation (legal causation): You must demonstrate that the defendant's breach of duty was a foreseeable and natural consequence of their actions, leading to your injuries.

Damages: You must provide evidence of actual damages you suffered as a result of the defendant's negligence. Damages can include medical expenses, lost wages, pain and suffering, property damage, and other losses.
It's important to note that Utah follows a modified comparative fault system, which can affect the outcome of your case. Under this system, your recovery may be reduced if you are found partially responsible for your injuries. Specifically, if you are found to be 50% or more at fault for the accident, you may not be eligible to recover any damages.
Additionally, Utah has a "no-fault" system for car accidents, as mentioned earlier. This means that you may be limited in your ability to sue for personal injury damages related to a car accident unless your injuries meet certain threshold criteria, such as significant and permanent impairment.
Injured? The caring team at Pearson Butler understands what you are going through. Call 385-444-2102 for a free, confidential consultation and get knowledgeable insight and guidance.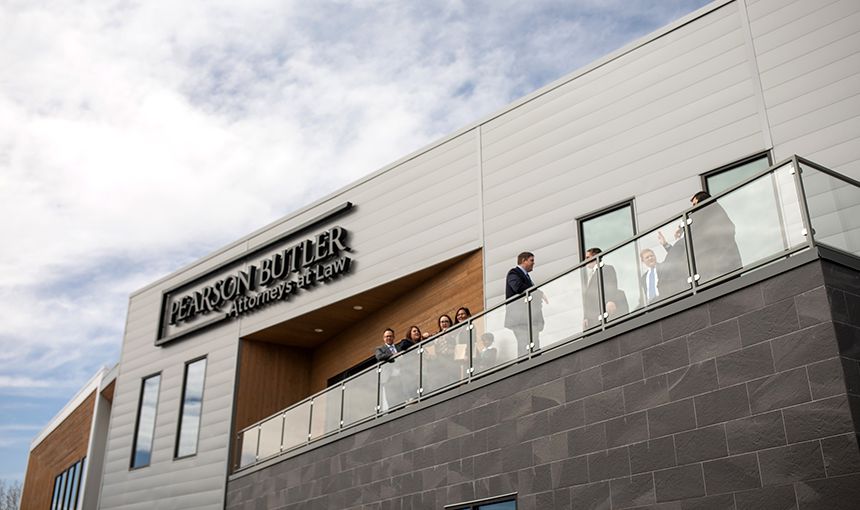 Pursing Complete Compensation for Utah's Injured
The recovery of fair compensation will make all the difference in your ability to rebuild your life following an accident or injury. Unfortunately, this is not an easy undertaking.
Insurance companies are notorious for undervaluing claims, delaying payment, retroactively canceling policies, and even denying valid claims. A competent personal injury attorney in Utah can investigate and reveal the cause of your injuries, who is at fault, and what your case should be worth.
You may be entitled to financial compensation for:
Medical treatment
Physical and occupational therapy
Medical supplies, medication, and medical devices
In-home care and home modifications
Lost earnings, bonuses, and benefits
Loss of future earnings
Emotional trauma
Damage to personal property
Maximize your recovery and receive the caring representation and attention you deserve. Pearson Butler offers legal services from offices throughout Utah.
Call Pearson Butler at 385-444-2102 today.