The steps you take immediately following a car accident may affect the compensation you recover. Our infographic illustrates the steps you should take and the evidence you should gather to increase your chances of recovering the compensation you deserve.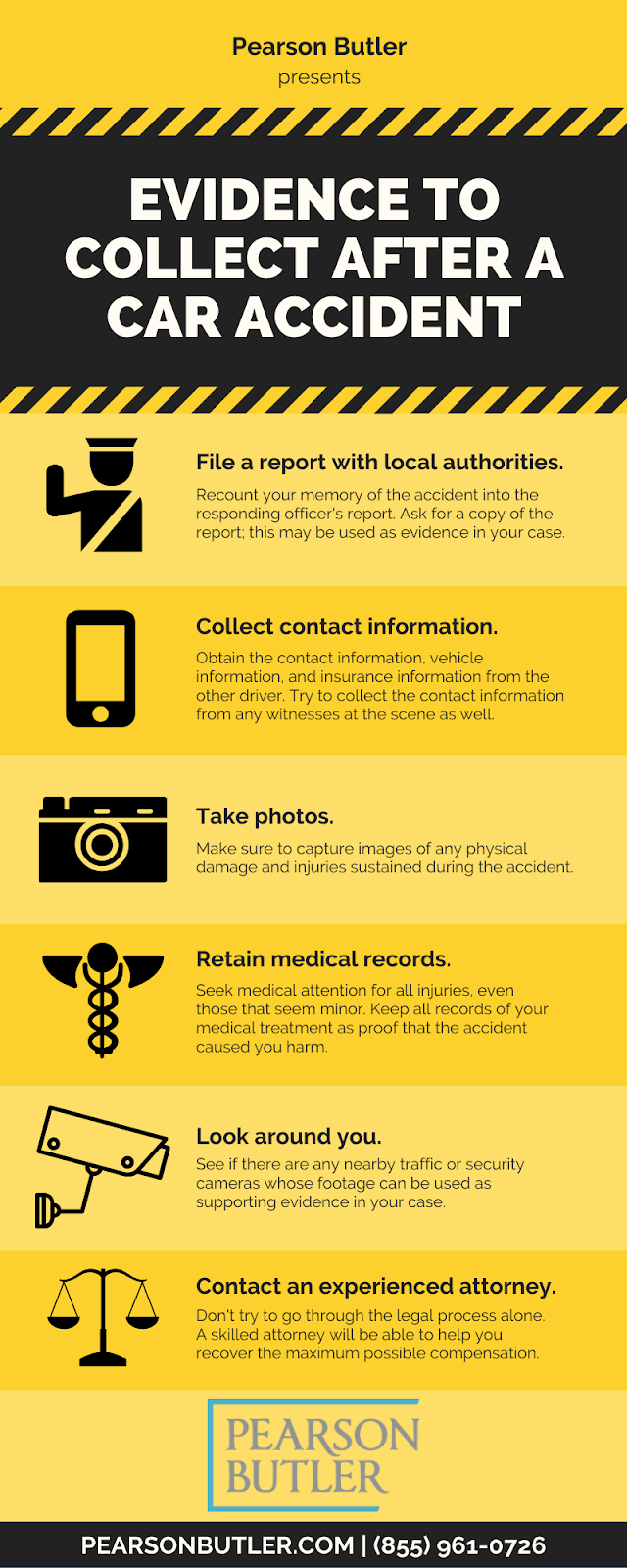 Injured in a Car Accident? We're Here to Help
If you or someone you love has been injured in a car accident, it may feel overwhelming to go through the legal process and hold other parties accountable. At Pearson Butler, our personal injury attorneys are here to handle everything while you focus on recovering from your injuries.
We'll stand up for your rights against insurance companies and wrongdoers.
Contact Pearson Butler today at (800) 265-2314 to learn how we may assist you.