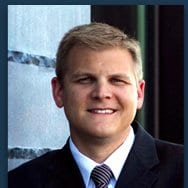 The American Dream has evolved since James Truslow Adams coined the term in his 1931 book The Epic of America, but it is alive and well today. One way we see the American Dream in our current society is through the many locally-owned small businesses. The Small Business Administration reported in 2017 that there are just under thirty million small businesses in the United States. These firms employ almost half of the American workforce. Owning your own business is an attainable dream that many are living with much success and happiness. However, business owners will inevitably face difficulties, unforeseen obstacles, and frustrations of owning and running a business. The following list includes the top issues I hear from my clients.
#1: How can I get the funds I need to get my business started or over the hump to make it sustainable?
The age-old adage, "you got to spend money to make money" may have a lot of truth to it, but you have to have some money first. Small business funding comes from a variety of sources. Traditional loans from your local bank can be difficult to obtain when you start a business. The longer you are in business, the better chance you have at securing a more traditional loan. There are many alternative lending options available in the market today that may be just right for your early-stage business. Be sure you read all the terms and conditions and have a very clear understanding of the amount of money you will receive and all repayment terms before signing for an alternative-type loan. Unfortunately, there are a large number of alternative finance companies out there who are more than willing to take advantage of your need for funds. Be sure to consult your financial team and attorney before you sign any loan agreements.
#2: Why do I keep running into a red tape?
While a certain level of regulation is necessary for a successful economy, many small business owners are surprised at the excessive level of regulation they face when running their businesses. We often hear small business owners ask whether they need the five to ten licenses a state may suggest. Unfortunately, the answer is typically a yes. Failure to obtain and maintain proper licenses may result in severe penalties that can result in slowing the growth of your business, and in extreme cases the complete shutdown of your company.
#3: Do I really need an attorney?
Small business owners have to watch every penny and legal services are often viewed as a large expense. Having sound legal advice as you start and grow your business is essential to your business' long-term stability. Maybe you're setting up a text message that will be sent to all 2,500 of your customers for a new service or product. Without knowing it, you may have just exposed yourself to a class-action lawsuit requesting damages above $1million for violating the TCPA. You may have never heard of the TCPA. In this case, having the proper legal advice will save you $500 per text message. While dealing with issues like TCPA compliance is a hassle and distracts you from running your business, involving your attorney will help prevent potential pitfalls which can result in large fines and loss of revenue.
These three issues are the most common complaints I hear of when advising small business owners. There are many other issues each small business owner faces and your attorney can be a valuable asset when dealing with these issues. Please feel free to call me and the other business law attorneys at Pearson Butler when dealing with these and other business-related issues.
About the Author
Ethan Hanson served as in-house counsel to a fintech company based in South Jordan, Utah for seven years and has prior experience with a small consumer rights law firm focusing on personal credit issues and small business entity formation. During his time as in-house counsel and as a member of the executive team, Ethan played an integral role in not only the legal issues of the company, but also the day-to-day operations of the business including operations, sales, marketing, finance, and HR. When Ethan is not working, he enjoys hiking, camping, snow skiing, and spending time with his family.
When asking Ethan why he has chosen to assist business owners, he explains, "It can be very difficult for small and medium-sized businesses to compete in such a competitive business climate today. I find satisfaction helping my clients avoid and/or overcome issues related to business operations and compliance. The estate planning component then allows me to help the business owners leave a legacy for the future."
Our business attorneys are experienced with several business law matters. We assist with writing operating agreements, setting up corporate structures and business entity formation, acquisitions, negotiating tax matters, reviewing and authoring business contracts, and divestitures, and Chapter 11 bankruptcy filings.
If you have additional questions regarding common issues when starting or running a small business in Utah, feel free to contact Ethan Hanson. Our law firm strives to protect our clients' employment rights and offer free initial consultations. Don't be a victim. Know your rights. Call our Utah employment law attorney team. We can let you know your rights. Call (800) 265-2314. We have offices in South Jordan, Bountiful, and Richfield, Utah.