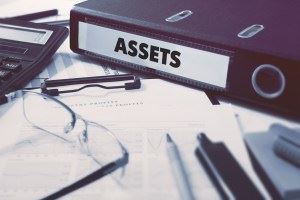 Asset protection involves working with an attorney who specializes in estate planning in order to guard your wealth and assets. It is a legal means of insulating assets, without engaging in illegal practices such as concealment, fraudulent transfer, contempt, tax evasion, or bankruptcy fraud. An attorney might work with you to purchase insurance, establish a trust, create a limited liability company for your business, or segregate risky and non-risky assets into different companies.
Because asset protection is more of a preventative measure, it is important to consider asset protection long before a claim or liability might occur. Do you need asset protection? If any of the following apply to you, then chances are that asset protection would be in your best interest.
High-risk occupations
Those who work in high-risk occupations such as doctors, dentists, lawyers, engineers, and real estate investors benefit especially from asset protection planning. While asset protection should not be a substitute for liability and professional insurance, it will serve as a powerful supplement to these forms of protection.
Significant wealth
Individuals and families of significant wealth are often the targets of lawsuits, simply due to having deep pockets. Asset protection can greatly reduce the financial incentive to litigate. Keep in mind here that there are situations that might put you into significant wealth rather quickly, and it is before these situations occur that you should consider asset protection—an inheritance, lawsuit, business sale, or entertainment contract, for example. So even if you do not consider yourself someone of significant wealth now, ask yourself if this might be a possibility in the near future.
Moderate wealth
One common misconception is that asset protection is only for those who fall within the top 1% in wealth. However, asset protection may very well be more important for those with moderate wealth, or a net worth that falls between $500,000 and $5 million. This is because, for these individuals, a judgment against them of a few hundred thousand dollars could be crippling. So if you own anything of significant value, be it land, a home, a commercial building, equipment, vehicles, intellectual property, or patents, asset protection is definitely a good idea.
In short, many people can benefit from asset protection. The reason? Unanticipated events that can quickly dissolve wealth—such as lawsuits, divorce, health crises, failed business ventures, and personal bankruptcy—can and do occur, and there are ways that you can prepare ahead of time to minimize risk and protect your assets as much as possible. If you live in the state of Utah and want to know how you might benefit from an asset protection plan, call Elliot P. Smith today at (800) 265-2314.