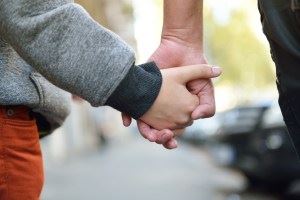 Guardians can be court-appointed for minor children as well as adults who are no longer able to take care of themselves. Sometimes an institution or agency rather than an individual is appointed as a guardian or conservator. Read on to learn more about guardians and conservators.
Guardians for Minors
In case anything were to happen to you or your spouse, it is important to name a guardian for your minor children. They will be in charge of making any personal, religious, legal, and financial decisions on their behalf until they legally come of age. In order to appoint a guardian for your children they must be: of legal age, have genuine interest in your child and their welfare, physically and financially able to raise your children, and it is also a wise idea to ensure that they are someone with similar morals so that if anything were to happen, they could care for your child in a similar way that you do.
If there is no guardian appointed in a will, the court will decide who should care for your children. Unfortunately, the court does not know your children or your wishes, and they may end up placing them somewhere that you never would have chosen. The best way to care for your children is to make sure that you have a will in place to protect them.
Conservators for Adults
There may come a time when you are unable to make decisions for yourself due to the general degradation of the mind due to age. When this happens, it will be necessary for someone else to sort out your affairs, as well as make any personal, legal, or financial decisions for you. If you do not have a power of attorney set up in your estate plan, the courts will appoint a conservator on your behalf.
In Utah, it is fairly simple to appoint a conservator. Family members will file a petition with the probate court, serve the necessary parties (respondent, their immediate family, etc.), and then appear in court for a hearing with the incapacitated person for an examination and appointment of a conservator. The incapacitated person is also required by Utah law to have representation to protect their best interests. The appointed conservator is required to take a test to prove that they are able to care for the individual. If there are no objections, the conservator will be appointed immediately. If a family member objects, there will be a need for mediation or a set trial.