How can I defend the guilty? Do I enjoy it? Let me give you some background about myself because the answers go to the core of who I am.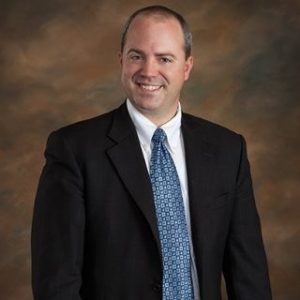 As a young teenager, I was more interested in obeying rules and procedures than in developing positive relationships with people. During this time, I remember being told that "people problems" are the hardest problems. This was repeated in the context of discussing future occupations to encourage me to avoid people careers and go instead toward science and technology ones.
The more I matured, however, the more this maxim about people problems did everything but discourage me from wanting to take on those problems.
While I grew in my conviction of what is morally right, life became purposeful if it was filled with meaningful challenges to overcome. And if people problems were truly the hardest problems, then that's exactly where I wanted to focus my life's pursuits.
My motivation for this came from a sense of altruism and sincere compassion for people rather than some personal competition to try and conquer a task. I bring this with me in my work with people accused of a crime—whether they're guilty or not—to help them get the best outcome under their circumstances. Sometimes it's a dismissal of false charges against them and other times it's avoiding incarceration in order to promote rehabilitation and healing.
About Utah Criminal Defense Attorney Taylor Hartley
Taylor focuses on criminal defense. He has over a decade of private and public sector experiences, ranging from defending traffic and drug cases to rape and murder charges.
Taylor began his legal career working as a judge's judicial law clerk in the Fourth District Court of Utah and has since been admitted to practice before the U.S. Supreme Court. He has also been a professor at Utah Valley University, teaching "International Law" and "Introduction to American Law." He is a published author on the morality of criminal defense. In 2007, he founded a non-profit organization and served in various capacities for eight years, including Chief Legal Officer and president, while assisting those suffering from a rare and debilitating skin disorder to become more self-reliant.
Taylor's hobbies include writing on legal, political, and religious topics and instructing anyone interested in how to use an ancient memory technique, called the method of loci. He's an Eagle Scout and a Black Belt in Okinawan Shorin Ryu karate. He was a missionary for the Church of Jesus Christ of Latter-day Saints in Seoul, South Korea and loves being a husband and father.
Contact Taylor
Taylor works mainly out of the Utah County office of Pearson Butler. But he is happy to represent people from across the state of Utah. Taylor also strives to protect his clients' rights and offers free initial consultations. To talk with Taylor, call (800) 265-2314.