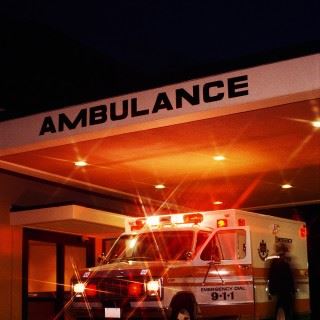 Receiving prompt, personalized, high-quality care after a car accident is one of the major factors determining a patient's recovery. Improperly treated car accident injuries can heal with scar tissue that can cause pain and discomfort now and in the future. Chiropractic
clinics can treat most types of injuries, helping you recover faster from your injuries. As car accident lawyers, Pearson Butler wants our clients who are victims of car accidents to get the treatments they need in order to get the recovery they deserve.
Research from 17 controlled trials conducted over a 10-year period shows that patients are more likely to experience short-term and long-term pain relief by combining chiropractic treatments with exercise. Moreover, the combined approach of using a car accident chiropractor in conjunction with exercise reduced pain more than traditional treatments which included surgery. For more information, see Miller J, Gross A, D'Sylva J, Burnie SJ, Goldsmith CH, Graham N, Haines T, Bronfort G, Hoving JL. Manual therapy and exercise for neck pain: A systematic review. Manual Therapy 15(2010) 334-354.
How do I pay for medical treatment?
Most of our clients with car accident injuries receive medical treatment with no out of pocket costs. The car accident chiropractor can coordinate medical treatments with the responsible party's insurance carrier, usually allowing you to receive prompt, proper medical so you can get better with no out-of-pocket costs.
When should I start receiving medical treatment?
Since car accidents can happen at any time, we are available 7 days a week. Because we understand the need to receive prompt medical care, we do not charge extra for appointments over the weekends. We also can help you arrange transportation to our offices so that you can continue receiving treatments while you are recovering and are without a motor vehicle.
What are Chiropractic Services?
Doctors of Chiropractic medicine provide chiropractic services strive to diagnose, treat and prevent of musculoskeletal system disorders. The Doctors of Chiropractic medicine (DCs) accomplish this by adjusting their patients' spinal vertebrae to their proper positioning. In addition, DCs adjust necks, arms, and legs for proper balance and alignment. Studies have shown that spinal adjustments may relieve a variety of ailments, including headaches, whiplash, and other ailments.
What Should I Expect During a Chiropractic Exam?
During a chiropractic exam, a chiropractor assesses each patient before making any spinal adjustments:
Review the medical history of the patient
Conduct a physical examination of the patient, including assessing the posture and spine, testing muscle strength and reflexes, etc.
Taking X-rays and other images to locate dysfunction and rule out fractures and tumors
Contact a Car Accident Attorney in Utah Today
At Pearson Butler, our auto accident lawyer Utah team only gets paid when you get paid so we will go after your money like it was our own. Contact us today for more information about car accident chiropractors in Utah. If you or a family member has been the victim of a car accident, contact one of our offices today at (800) 265-2314.