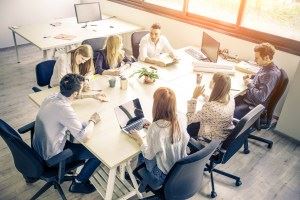 Proper ongoing legal counsel is very important for an operating business. Contracts with customers, agreements with vendors, expectations of employees, and protection of intellectual property, for example, are all important considerations for a business and need to be regularly addressed.
Business Planning
Often the first question that a startup must answer is, "How can I do this legally?" Between taxes, health regulations, environmental regulations, employee rights, etc., there is a great deal for any young business owner to worry about. An attorney can help turn a good business idea into a business plan that's actually feasible (and legal).
Compliance with Tax Laws
Every company must adhere to state and federal tax laws, and this becomes increasingly important as a company grows. An attorney who specializes in business taxation can help ensure that your company is paying all taxes owed—and not taking on unnecessary tax liability. An experienced attorney can also help you negotiate taxation in situations such as business formation, business sale or acquisition, liquidation, corporate reorganization, entering international markets, etc. These may all sound like scenarios that are exclusive only to large corporations, but you would be surprised at how early on these scenarios can arise for a small business.
Protecting Intellectual Property
A good attorney can advise you on how to best protect your intellectual property from the onset as you start your small business. Even if you don't have an invention that is patentable, an attorney can help you trademark your name or logo, a distinctive word or phrase, etc.
Managing Employees
There are a great many legal concerns to consider when you hire employees, such as employment agreements, payroll taxes, employee (and job seeker) rights, health and safety regulations, fair labor standards regulations, etc.
Financing Your Business
Business owners have an especially high number of legal matters to consider when it comes to financing the business. An experienced attorney can advise you on negotiating terms with investors, outlining the rights that your investors will have, anticipate issues you might have in closing a deal, etc.
As a business owner himself, Elliot understands business owners and works to provide the guidance necessary to build a foundation for a company's growth and stability. His experiences as an attorney certified public accountant, and an entrepreneur have provided him with a view that is rare among professional service providers. Visit this page to learn more about how Elliot can help your small business.