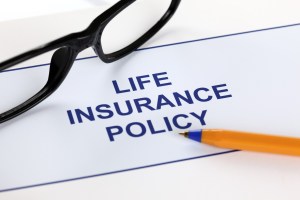 Is your family prepared for the unexpected? Is everything in order? What happens to your family if you become incapacitated or suddenly pass away? If you're married and you unexpectedly die does your spouse know what to do with your affairs? What will happen to your kids? These are just two situations where proper planning is needed.
Grieving Widow
Not too long ago a woman came to my office scared and in a panic. Her husband had recently passed away, and her anxiety coupled with mourning the loss of her best friend was extremely difficult. She felt emotionally lost. She also felt financially and legally lost. She had so many questions and didn't know where to begin because she didn't know what they really owned or how to find the answers. She had spent time searching through home office files and computer files only to find traces of where to start. Even when she found information, she didn't know passwords, and several of the organizations she contacted, such as banks, required her deceased husband's consent before they would talk with her. She was left with a big mess and a lot of unnecessary confusion. She and her husband had failed to plan.
Minor Children
What would happen to your children if you passed away? Often people have someone in mind to take care of their kids but have given no further thought as to how that would actually work. Will the children have to move? Will the children continue to be in a familiar environment? Will they have to change schools? Will they have to make new friends during the most difficult time in their lives? Where will future financial stability come from? Do you have the proper life insurance policy in place?
While working with families to resolve some of the above questions, it has become very apparent to me that few, if any, parents want their children to receive a large lump sum payment from a life insurance policy upon reaching the age of maturity. Most parents believe there are more appropriate 18th birthday presents, ones that a parent would give if a parent was still living. If planning is done properly, a trust can be designed to act as a parent and protect children from themselves, creditors, predators, and divorcing spouses. A trust can also protect against a child's substance abuse problem that may have resulted from or been exacerbated by grieving the loss of a parent.
Who should be prepared?
Too often people think of estate planning as something that is only for the elderly and the wealthy. It is not just the Rockefellers of the world that need to plan. Estate planning is not about you. It is about those you love. Please don't fail to plan.
Some of the basic documents that almost everyone should have in place include a will or revocable living trust, a durable financial power of attorney, medical power of attorney, and a living will.