Over the past several decades, Randall "Randy" Holmgren has helped over a thousand clients with their estate planning and asset protection.
For estate planning, Randy has designed many versions of Living Trusts to ensure that the clients' assets go to the right people, at the right time, and in the best manner possible. Sometimes that means "education" and "incentive" trusts for grandchildren that enable them to establish and improve their qualifications in employment, professions, and trades. Some clients have a "family cabin" and they are unsure of how, or whether, to keep that in the family for the benefit of children, grandchildren and beyond.
When both a husband and wife have been married previously, there are often issues involving "his," "her," and "their" children, and Randy has handled countless cases where clients have benefited from his skill and experience in crafting the Living Trust so that the step-children will get along with the surviving spouse – thereby avoiding a family feud.
Randy uses asset-protection strategies to help his clients protect their own assets from lawsuits – and protect their children's inheritances from both lawsuits and divorces. Through it all, he helps clients identify their non-monetary Legacies and understand how to preserve those into the future.
Randy is well respected in the legal community by his peers. Randy has been identified as a "Utah Legal Elite" by Utah Business Magazine many times and as recently as 2018. Additionally, he maintains the highest peer review "AV Rating" through Martindale-Hubbell. He has presented hundreds of estate-planning educational workshops, seminars, and lectures for colleges, universities, financial institutions, and conventions on business succession, asset protection, and estate planning.
Please contact Randall at (801) 988-5877 or visit www.holmgrenestateplanning.com
1802 South Jordan Parkway
Suite 200
South Jordan, UT 84095
563 West 500 South
Suite 220
Bountiful, UT 84010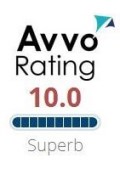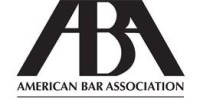 Education:
Pepperdine University School of Law, J. D., 1983
Brigham Young University, 1980
Bar Admissions:
Utah State Bar
U.S. District Court of Utah
Utah Supreme Court
United States Supreme Court
Affiliations:
Utah State Bar Association
American Bar Association
American Academy of Estate Planning Attorneys
Utah State Bar Estate Planning Section
Salt Lake Estate Planning Council

Bio
Education
Bar Admissions
Affiliations
Practice Areas
"You can literally have all your consumer legal needs covered under one roof."

- Jeannette M.

"To receive such phenomenal service and to be treated as someone who is significant and important is why I will continue to use Carson Pearson and his firm."

- Brooke M.

"I really appreciate the warm welcome and recommend them to anyone looking for an attorney who treats you like family and not just a client."

- Dan K.
View More Reviews