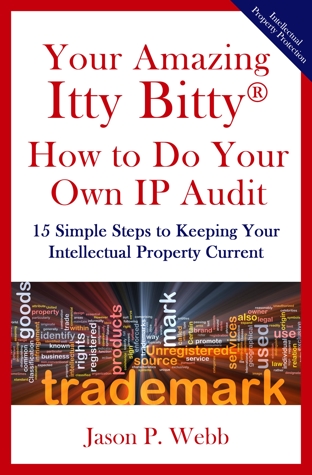 You've created something. An invention. A design. A name. An image. And now, to ensure the success and longevity of your creation, you need to know how to keep it current.
That's where Your Amazing Itty Bitty®: How to Do Your Own IP Audit comes into play. This handy, 99-cent resource will provide asset creators with the tools they need to:
Strengthen their intellectual property,
Reduce the money they spend on their portfolio,
Increase the money that they make from their portfolio, and
Create peace of mind in their business.
This book is ideal for large and small business owners, C-level executives, and entrepreneurs who want to monetize and protect their intellectual property and earn recognition from what they have created.
Only with this tool in hand can intellectual property owners enter an atmosphere where innovation and creativity can expand without limit.
Snippets from the book include…
"Imagine that your Status Report is a nice safe fenced-in area for your IP. Now, herd them all in."
"You want to be in a great position in the future when it comes time to exit your business. Don't leave that to chance."
Make sure to check out our Facebook page on the book's launch date—Thursday, August 13th—to get your copy for only $0.99!