Respected employment law attorney Zakia Richardson recognized by Attorney at Law magazine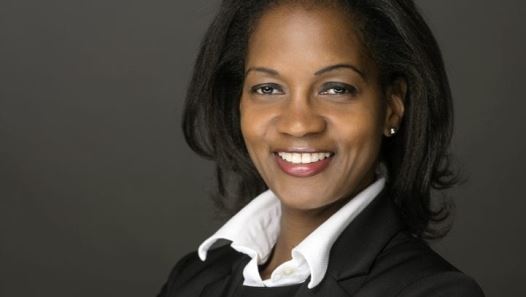 Pearson Butler is pleased to announce that well-respected employment law attorney Zakia Richardson was recognized by Attorney at Law magazine this week. The article, "Zakia Richardson: keeping the peace through employment law", highlights her career from Ford Motor Company to civil litigation at Utah Legal Services to her finding a home as an employment law attorney Pearson Butler.
"Zakia Richardson is a terrific attorney," adds Jeff Butler. "She has been a real asset to our employment law practice, where she uses her legal strengths and passion to help resolve conflicts between employers and employees. She represents countless clients with their employment law disputes."
The legal community recognizes her ability. She was named the 2017 Attorney of the Year, Sexual Assault Awareness Month, by the Utah Coalition Against Sexual Assault for her legal efforts. In addition, she worked with the Utah Trafficking in Persons task-force, sponsored by the Utah Attorney General's Office, to help victims of human trafficking.
Zakia feels satisfaction knowing she is helping others by keeping the peace: "I am grateful to be able to practice as an employment law attorney here in Utah because, at the end of the day, I know that I am genuinely helping others." Zakia continues, "the practice of law, and particularly litigation, can be counter-productive when opposing parties continue to fight without looking for a resolution. As I help clients with their wrongful termination cases, I find fulfillment helping the employers and employees recognize that there are always two sides of a story and that there is a middle ground where a resolution is appropriate for both sides."
She is a civil Litigator with experience in high-conflict custody and divorce disputes, immigration cases, and protection from abuse cases. She has prevailed on a stalking injunction case through the Utah Court of Appeals, obtained legal status for a client in an intent-to-deny immigration case, and has daily courtroom litigation experience throughout the State of Utah, where she has served countless clients before judges, commissioners, and United States immigration officers.
Posted By
Pearson Butler
Categories: