Ethan Hanson Joins Pearson Butler
Attorney Ethan Hanson is a well-respected Utah lawyer who joins the transactional team at Pearson Butler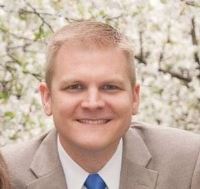 . Ethan brings over 8 years of experience and enjoys working with small and medium businesses. His practice areas include the following:
Business and Corporate Law
State and Federal Regulatory Compliance
Estate Planning
Real Estate
Mr. Hanson served as in-house counsel to a fintech company based in South Jordan, Utah for seven years and has prior experience with a small consumer rights law firm focusing on personal credit issues and small business entity formation. During his time as in-house counsel and as a member of the executive team, Mr. Hanson played an integral role in not only the legal issues of the company but also the day-to-day operations of the business including operations, sales, marketing, finance, and HR. When Mr. Hanson is not working, he enjoys hiking, camping, snow skiing, and spending time with his family.
"We are very excited to have an attorney of the caliber of Ethan Hanson join our firm," announces Carson Pearson, managing partner at Pearson Butler. "His addition allows the transactional law practice at our firm to continue to deliver quality services to each of our clients."
When asking Mr. Hanson why he has chosen to assist business owners, he explains, "It can be very difficult for small and medium-sized businesses to compete in such a competitive business climate today. I find satisfaction helping my clients avoid and/or overcome issues related to business operations and compliance. The estate planning component then allows me to help the business owners leave a legacy for the future."
Contact a Utah Lawyer
The law offices of Pearson Butler, have several attorneys practicing in various legal areas, including personal bankruptcy, small business consulting and legal services, divorce and family law, personal injury, criminal defense, estate planning, and litigation. Pearson Butler has law offices located in South Jordan and Bountiful. If you or someone you care about are interested in talking with a Utah lawyer, call (800) 265-2314 to schedule a free bankruptcy consultation.
Posted By
Pearson Butler
Categories: